Celebrate Swimmable Waters This July 4th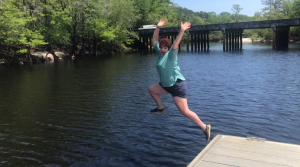 Our Waccamaw Riverkeeper always gets asked the same question: "Do you swim in the river?"
And she always gives the same answer, "YES!"
There is a common misconception that the Waccamaw River is dirty. You may see those dark tea-colored waters and think that must be pollution and cannot possibly be safe for swimming. But you may be surprised to know that the Waccamaw River has excellent water quality and is typically safe for swimming, paddling, boating, fishing, and much more!
Water quality data allows us to tell you about the health of the Waccamaw. And we want to share that data with you so you can feel safe splashing around in the river this summer. That is why the Waccamaw Riverkeeper has become an affiliate with Swim Guide. The free app and website provides current updates on recreational water quality to anyone interested in getting in the water. Swim Guide is user friendly and uses a color coded system to let you know if the water is safe.
Using E. coli as an indicator, we evaluate each week whether the water is safe and healthy. The EPA has developed water quality criteria for E. coli to demonstrate a level of risk for contact with the water. The threshold concentration for E. coli in a single sample of recreational freshwaters is 235 MPN/100mL. Essentially, if the concentration of E. coli in a sample is less than 235 MPN/100mL, it is deemed safe for primary contact like swimming and wading. If a sample has a higher concentration than the threshold value, there is a higher potential for a swimmer to become ill. Of course, these measurements are not a guarantee, but they are used as an indicator of health to advise safe practices when recreating in the water.
This July 4th weekend you can be assured that the Waccamaw River is safe for swimming! Results from our sampling date on June 30th showed all 12 sites from Lake Waccamaw to Winyah Bay passing the water quality standards. In fact, over the past 5 sampling dates since the beginning of June, we have not had a single sample fail to meet the standards! That is some high quality H2O in our river!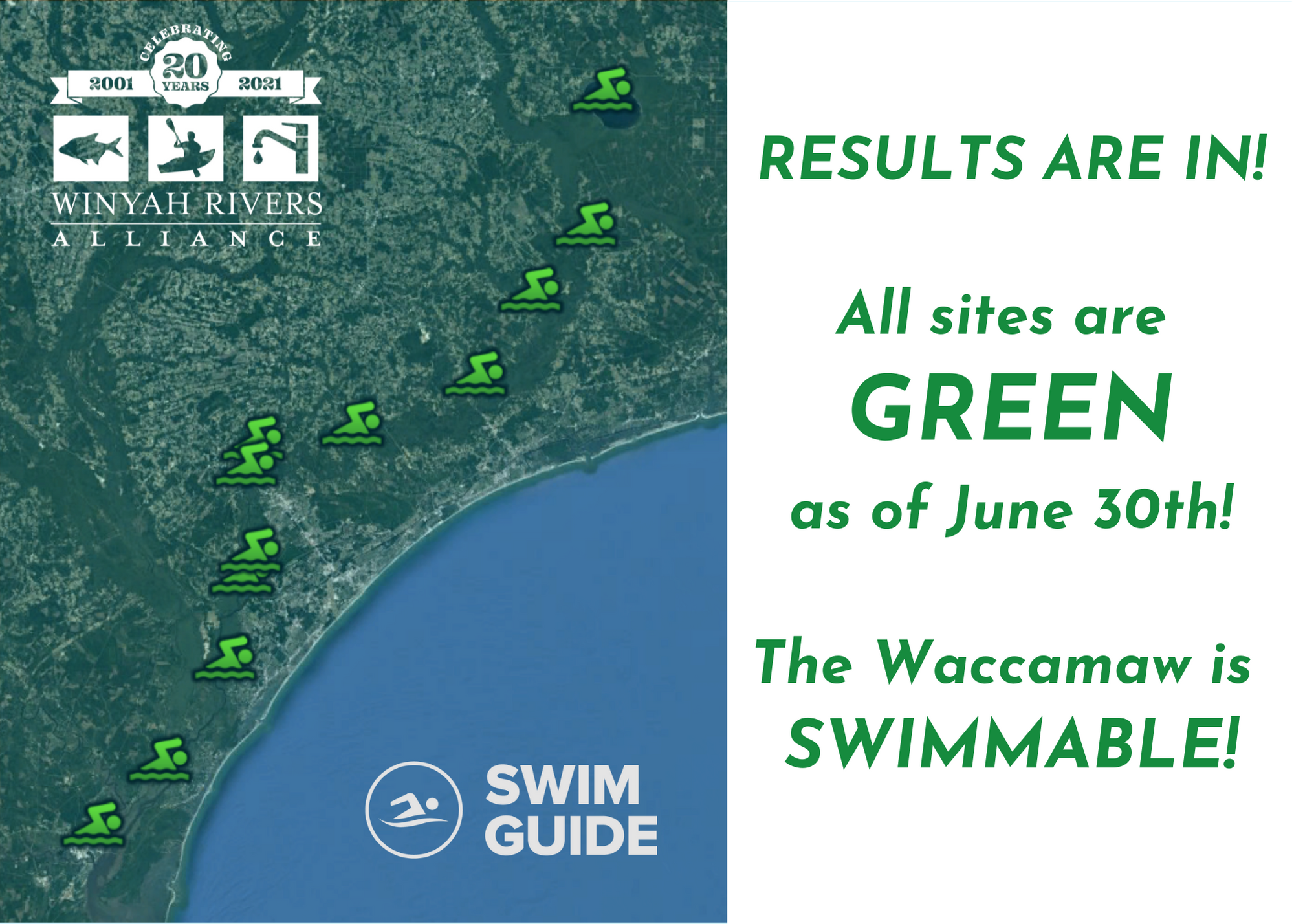 We need your help to support our work this summer! Our Waccamaw Riverkeeper is raising money to support the 2021 Waccamaw Riverkeeper Swim Guide Program. Cara Schildtknecht, our Waccamaw Riverkeeper, has dedicated her 34th birthday to the Waccamaw. We only need to raise $2000 for her to continue her Swim Guide work on the Waccamaw this year. Every little bit helps – even just $10 can cover the supplies for a single sample! And since this is her 34th birthday fundraiser, anyone who donates more than $34 will receive a special handmade gift from the Riverkeeper as a thank you!
You have two options to donate and make her birthday wish come true! Donate on our website and be sure to put "Waccamaw Riverkeeper Swim Guide Program" in the comments box on the donation form. Or visit the Waccamaw Riverkeeper's Facebook Fundraiser and donate there!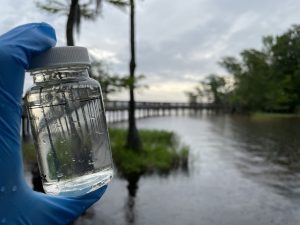 $10 covers the sampling and analysis of one sample!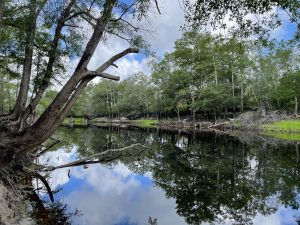 $34 covers all the expenses for one site for one sampling day!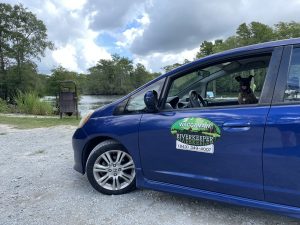 $50 covers the mileage for an entire day of sampling all sites!