Winyah Rivers Events
Don't Forget to Check Our Calendar Regularly here >>
Cleanup Our Local Waterways
We host Spring and Fall Cleanup initiatives but litter prevention and cleanup activities continue throughout the year. Thank you to all the volunteers who participate! Scheduled cleanups are published on our public calendar here >>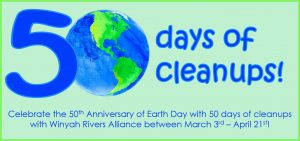 Unfortunately COVID-19 seriously interrupted our 50 Days of Cleanups event but we encourage everyone to continue local cleanups as much as possible while practicing all safety restrictions as recommended by the federal and state agencies.
___________________________________________________________________
Thank you for supporting our previous events held in 2020!
Annual Photo Contest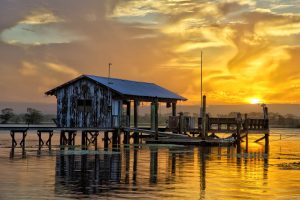 Thank you to all the photographers who entered and our sponsors Tidelands Photography Club, 803 Labs, Inc. and Frances P. Bunnelle Foundation. Stay tuned for next year's contest.
24 Karat Sunset by Tom Flynn
Palmetto Giving Day – Tuesday, May 5th

24 Hours of Online Giving!
Thank you to all our wonderful donors who gave to protect fishable, swimmable, drinkable water!
Hobnob at Hobcaw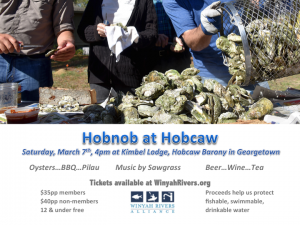 On Saturday, March 7th, supporters enjoyed our annual oyster roast and lowcountry supper at Kimbel Lodge at Hobcaw Barony.
Thank you to our sponsors, including: Shine Cafe, Moe's Original BBQ, Murrells Inlet Seafood, New South Brewing and our individual donors (we know who you are and appreciate you)!
2020 Waccamaw Conference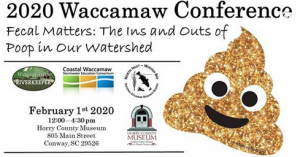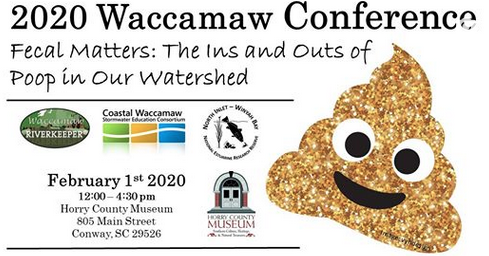 Attendees learned the "ins and outs" of poop in our watershed at our annual public education conference!
Thanks to all the exhibitors who participated and attendees who joined us that day.
Next year's conference will be bigger and better than ever!