Adopt-A-Landing
The Waccamaw River flows through Columbus and Brunswick Counties in North Carolina and Horry and Georgetown Counties in South Carolina affording its citizens with myriad benefits, not the least of which is the recreational opportunities on this beautiful, black water river.   Both States' Constitutions affirm public ownership of our rivers and their availability for recreational use by the public.  Under the Public Trust Doctrine, these water resources are held in trust for the benefit of all the people.  The public has a right to fully enjoy these resources for a wide variety of public uses including recreation.
There are many public boat landings that provide public access to the Waccamaw River.  Most are managed by the County or by DOT. For those of us who utilize those public access ways, we want to partner to ensure that they remain clean and usable by all of our citizens.
Previously, South Carolina's Department of Natural Resources promoted an Adopt-a-Landing Program designed to cleanup and promote stewardship of the boat ramps along the state's rivers and lakes.  This program was also intended to educate the public on the harmful effects that litter has on the environment.  Unfortunately, budget cuts resulted in the program being discontinued. In North Carolina, most public boat ramps are managed by the NC Wildlife Resources Commission (Adopt-a-Boat Ramp Program) or by the County.
It is our wish that, with the help of local citizens who utilize the river and/or value the public access these landings provide, the RIVERKEEPER® Adopt-a-Landing Program will keep these accesses and our river clean and safe. To that end, we invite local citizen groups, businesses, church groups, youth groups, school groups, etc. to "adopt" their local landing.
The program launched on the Waccamaw River, in support of the Waccamaw River Blue Trail, but has expanded to other waterways within our greater Winyah Bay watershed. Here's a list of current adopters but we welcome others to partner with us:
WACCAMAW RIVER ADOPTIONS
Pireway Landing (Hwy 904) –
Grapefull Sisters and Carrollwoods RV Campground
Chris Anderson Landing (Hwy 9) –
 Gap Outlet 1991 Gap Girls Against Garbage
Big Savannah Lake (off of Hwy 905) –
Red Bluff/ Danny Knight Landing (Hwy 31) – 
Wildlife Action, Horry Chapter
Reaves Ferry Landing (Old Reaves Ferry Rd) –
Coastal Carolina University's Environmental Quality Lab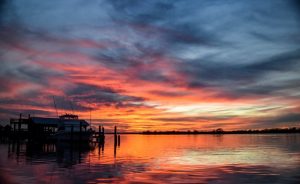 Lees Landing (Lees Landing Rd) –
Beta Gamma Sigma
Billy Witherspoon (Hwy 501) –
Coastal Carolina University's Eco Reps
Cox Ferry Lake (Waccamaw National Wildlife Refuge) –
Coastal Carolina University's Students for Environmental Action
J. Todd Landing- 
Peachtree Landing (Peachtree Rd) –
Myrtle Beach Paddle Board & Kayak Adventures
Pitch Landing (Pitch Landing Rd) –
Wildlife Action, Horry Chapter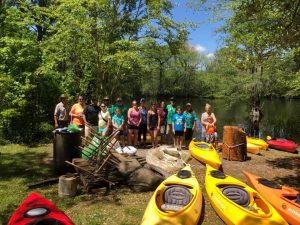 Enterprise Landing (Enterprise Rd) –
Mid Week Bass Club
Bucksport Marina-
Port Harrelson Landing (Port Harrelson Rd) –
South Conway Elementary School
Wachesaw Landing (Wachesaw Rd) –
Sandy Island Landing (Sandy Island Rd) –
Adopt me!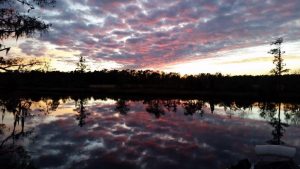 Hagley Landing (Hagley Rd) –
Pawleys Island Litchfield Business Association
East Bay Park (East Bay Park Rd) –
Flash and Fancy, Christine and Tom Doran
Browns Chapel-
The Cowen Family
ATLANTIC INTRACOASTAL WATERWAY ADOPTIONS
Peter Vaught Landing (Hwy 17/22) – 
843 Fishing/ B.W. Gustafson Construction 
Socastee Yacht Basin Landing – 
All Souls Waccamaw UU Fellowship
Little River –
Captain Smiley Fishing Charters
LITTLE PEE DEE
Huggins Landing –
O'Leary Family
PROJECT OVERVIEW
What would be expected of you?  To begin with, we ask you to agree on a schedule for regular cleanups at your adopted landing.  We also ask you to help identify needs for your adopted landing.  Is litter a problem?  Is access a problem? How could the landing be improved to provide for not only boaters but others who may wish to enjoy the river?  We invite you to Adopt-a-Landing and become members of the Waccamaw RIVERKEEPER® Program.
What will you get in return?  You will have a feeling of satisfaction that you are helping to keep your local landing clean and safe for use.  You'll get special recognition of your contributions, including recognition in RiverSpeak, the official newsletter of the Waccamaw RIVERKEEPER® Program, and on our website at www.winyahrivers.org.  An official sign will be placed at the landing site naming your group as the landing's adopter.  In the future, there may be opportunities for special awards recognizing your contributions in maintaining your adopted landing and keeping the Waccamaw River clean and healthy.
PROJECT APPLICATION
Please complete the Adopt-a-Landing Application and Agreement. Once received and approved, your group becomes the official adopter of your chosen landing and we will ask you to complete the Adopt-a-Landing Sign Request.
Also as part of the agreement, we ask that you notify us of your proposed cleanup and, after your cleanup, we ask that you complete the Adopt-a-Landing Event Reporting Form so that we can keep track of how much trash is being cleaned up from the landing and the river.
Thank you for your interest and for helping to keep our rivers clean and healthy!