Support Us
Donate now to support Winyah Rivers Alliance (Winyah Rivers Foundation, Inc. EIN 57-1118288) and help protect swimmable, drinkable and fishable water for our families and our future.
We value our supporters for their advocacy, their volunteer work, and of course their contributions. Financial contributions are critical to our ability to maintain and expand our programs. Financial contributions of $25 or more qualify you as a member of Winyah Rivers Alliance and are tax deductible to the extent allowed by law. In return you will see your gift at work to:
– measurably improve water quality
– bring legal action to enforce our state and federal environmental laws
– teach and practice a "river ethic" of ecological respect to all ages
– improve access to the river for recreation and boating
Plus, as a member, you'll receive discounts to our events!

Endowment

Thanks to the vision of the Board of Directors of Winyah Rivers Foundation, Inc., an endowment fund to provide for the future financial sustainability of the Winyah Rivers Foundation's programs has been established at Waccamaw Community Foundation (WCF). This fund provides our supporters with an opportunity to help the organization prepare wisely for its financial future.
Learn more about our "Fund for the Rivers" Endowment here.
For more information about the Fund and how to contribute, contact our Executive Director of Winyah Rivers or Waccamaw Community Foundation.
Looking for other ways to support Winyah Rivers Alliance?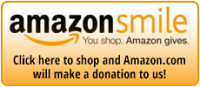 You shop. Amazon gives.
To Winyah Rivers Foundation, Inc.