Community Watershed Science on the Wild & Scenic Lumber River
On September 28, 2020, it will have been 22 years since 81 miles of the Lumber River in North Carolina was added to the National Wild and Scenic Rivers System. Previously, in 1989, all 115 miles of the Lumber River was added to the North Carolina Natural and Scenic River System and the Lumber River State Park was created to "to preserve its outstanding character in perpetuity."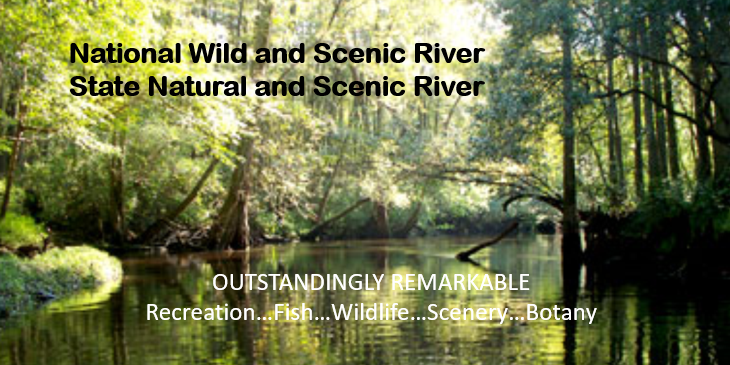 The Lumber RIVERKEEPER® Program was established in 2018 to protect this important watershed. Our Lumber Riverkeeper is an enrolled member of the Lumbee Tribe and has a strong connection to the Lumber River, culturally and as a student of natural history.
While many communities in the Lumber River Watershed are economically
depressed, our Lumber Riverkeeper's community engagement work is increasing the environmental literacy of its residents and creating a community in support of clean water and healthy communities.
With the isolation imposed by fears of the spread of COVID-19, Lumber River communities have become even more disconnected from their hometown river. We believe it to be the right time to bring these communities back to their river, inspiring reconnection to its natural and cultural history virtually, with the promise of future river recreation.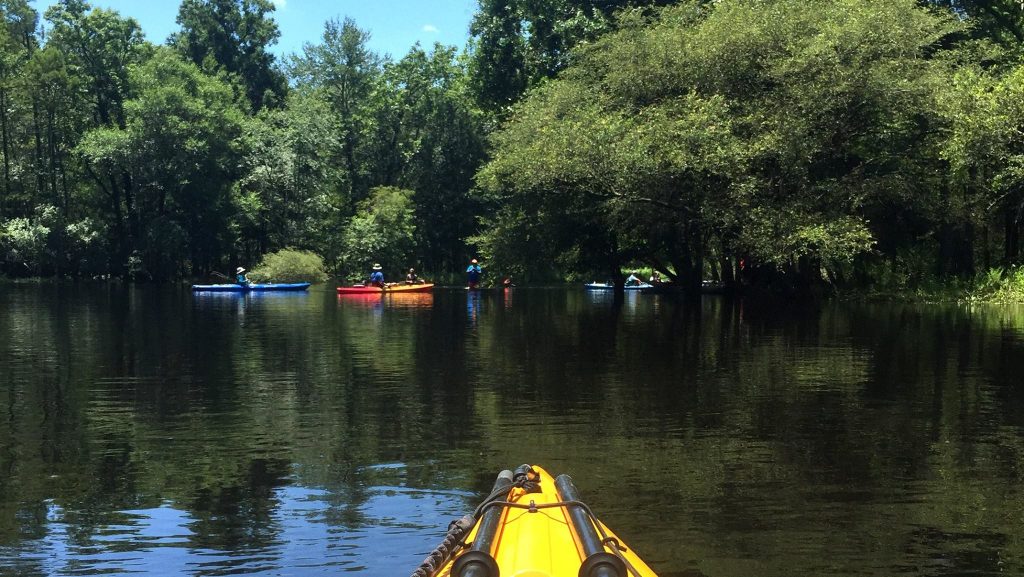 Thanks to a grant from River Network, we are reconnecting Lumber River communities to the natural and cultural history of the Lumber River via a virtual river tour. The tour includes on the water filming highlighting the natural, scenic and recreational characteristics of the River, with water monitoring demonstrations, and interviews with local characters.
One of the river sections to be highlighted is the Town of Wagram and the Chalk Banks Access Area of the Lumber River State Park. Wagram is home to the Lumber River Canoe Club, created in 1982 so that canoers and kayakers could share their enjoyment of the Lumber River. The origin of Drowning Creek, the previous name of the River and still the name of its headwaters, will be discussed. Threats to the Wild and Scenic Lumber River will be discussed along with how the community can work together to protect clean water, important plant and animal habitat, and its outstanding character.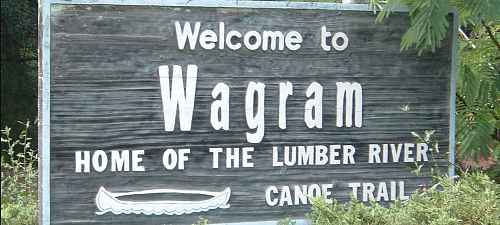 We are grateful to River Network for its support for science that enhances river management and strengthens our partnership with the National Park Service to better protect the Wild and Scenic Lumber River and the values that make it so special for our local communities.