Restoring Atlantic White Cedar Habitat
Some great news from our friends at the Coastal Federation.
The Coastal Federation, in collaboration with the U.S. Fish and Wildlife Service (USFWS), recently completed a project to re-establish Atlantic white cedar habitat along the NC coast. 123 acres and 73,000 Atlantic White Cedar trees were planted along the NC coast, including in the Waccamaw River Preserve with the help of the North Carolina Coastal Land Trust.
This project took place from 2012 to 2020 as part of the Atlantic White Cedar Initiative to restore, conserve and manage this important wetland species. The Waccamaw River Preserve is located downstream of Lake Waccamaw on the Waccamaw River in Columbus County, NC.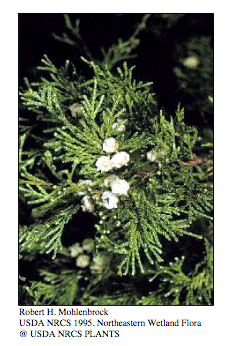 Atlantic white cedar is an evergreen adapted to acid (pH 5.5 or lower), wet, lowland sites within 200 feet elevation of sea level. Its habitat is very limited, and increasingly rare due to coastal development (USDA NRCS Plant Fact Sheet).
The world range of Atlantic white cedar is "limited to a ribbon of freshwater wetlands within 200 km of the Atlantic and Gulf coasts of the US" (Ref: USFWS, 1989).
Several isolated stands of Atlantic white cedar are also found in the Waccamaw Heritage Preserve in Horry County, South Carolina. The Waccamaw River Heritage Preserve starts at the border with North Carolina and ends just below Horry County Highway 31 at Red Bluff. Best viewed from the river, the preserve can be accessed via public boat landings, including at Red Bluff (Danny Knight Landing) and Highway 9 (Chris Anderson Landing). Learn more here>>
This World Wetlands Day (February 2nd), we're celebrating the Atlantic white cedar, an important wetlands species.