Thank you River lovers!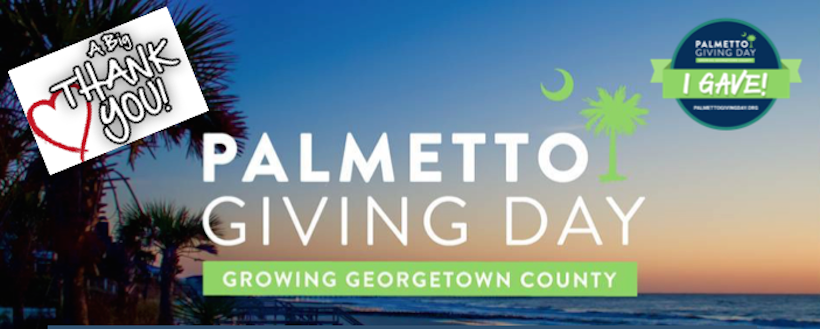 Your Clean Water Team at Winyah Rivers Alliance is so grateful to our community of River lovers for supporting our Riverkeepers and our work to protect fishable, swimmable, drinkable water for our families and our future!
Our Palmetto Giving Day Campaign raised over $19,000 online over 36 hours on May 5-6! We are grateful to our 63 wonderful online donors, including our matching sponsor, the Frances P. Bunnelle Foundation!
Other donations came in via our website's donation interface and via personal check to raise our total to over $20,000!
Thank you to all our donors!