Advocating in the Black River Watershed
Winyah Rivers Alliance joined with conservation partners including South Carolina Environmental Law Project (SCELP), Coastal Conservation League (CCL), and South Carolina Wildlife Federation (SCWF) in opposition to a proposed limestone mining operation in the Earle Community in Williamsburg County.
In 2017, RDA, LLC applied to the South Carolina Department of Health and Environmental Control (SCDHEC) for a permit to construct and operate a limestone mining and processing facility using a dry mining process on a 968-acre tract in the Earle community. RDA, LLC also received a federal permit to fill jurisdictional wetlands on site.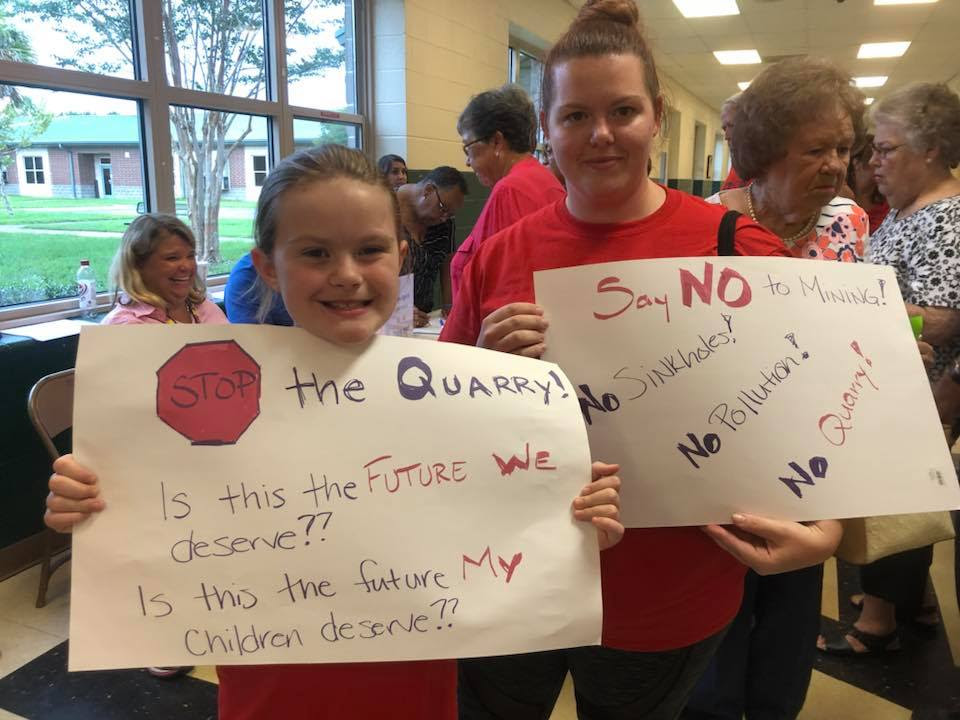 We argued that the mine and its dry mining process would negatively impact a tributary of the Black River, Murray Swamp, and associated wetlands, that water quality would be impacted and the flora and fauna (plant and animal life) would experience adverse effects.
In August 2019, we agreed to a settlement that addressed many of the adverse impacts, including a change to wet mining, limits to groundwater draw down, monitoring for water quality and adverse impacts on fish populations, among other concessions to protect the watershed and the community.
Part of the settlement agreement requires the formation of a Community Representatives Committee to include representatives from CCL, SCWF, Winyah Rivers, Williamsburg County, and the community, and that it meets periodically and at least once/year (an "Annual Meeting") with the mine operator. The agreement also requires the mine operator to hold an open community meeting at least once per year to provide general status updates and awareness.
We are grateful that our representative is a member of our organization who is a local resident and has taken a leading role in the process from its beginning. The first meeting of the Community Representative Committee is scheduled to meet in September 2020. Through our representative, we intend to hold RDA, LLC accountable for their activities and protection of the Black River and the communities that rely on it for fishing, swimming and drinking.