Winyah Rivers Cleanups
Proud To Be On The Front Lines Combating Pollution In Our Rivers​
Click here to view our public calendar of events»
Click here to view our 2022 Cleanup Report »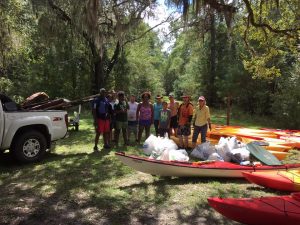 Winyah Rivers Alliance facilitates spring and fall cleanups through our Adopt-A-Landing program, partnering with local organizations, businesses, and groups to keep our public boat landings and rivers clean.
Most litter is single-use items like plastic bottles and fast food packaging. It starts out as trash in our communities and then stormwater runoff flushes it through storm drains or directly into our rivers, and eventually to the ocean.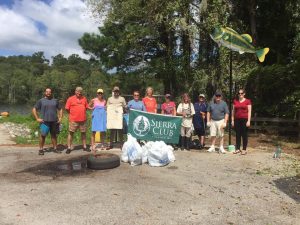 Join or organize a cleanup in your community! Perfect for church groups, school groups, businesses, and anyone who wants to join with hundreds of local residents working together to help keep our communities and our waterways free of litter.
Interested in adopting a landing? Click here to visit our Adopt-A-Landing page»