Clean Our Waterways
We Are Proud To Be On The Front Lines Combating Pollution In Our Rivers​
Click here to view our Public Calendar of Events »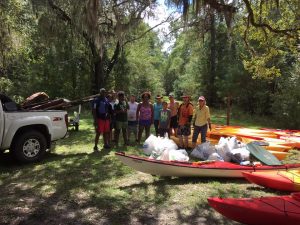 One of our primary goals is keep our rivers, riverbanks, wetlands and boat landings clean and help protect our rivers from pollution.  If it looks clean, people are more likely to keep it that way.
Winyah Rivers facilitates a semi-annual two week initiative every Spring and Fall called Cleanup Our Local Waterways and leads a RIVERKEEPER® Adopt-A-Landing program in Horry County with over 20 organizations, businesses and groups participating to keep our river banks and boat landings clean.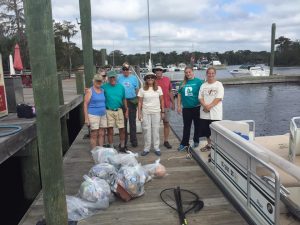 Most of the trash we collect is single-use items like plastic bottles and fast food packaging.  It starts out as litter on beaches, streets and sidewalks and then stormwater runoff flushes that trash through storm drains or directly into creeks, streams and rivers eventually leading to the ocean.  Plastic pollution is especially harmful. Plastic as it breaks down is toxic and threatens the health of our rivers, lakes, streams and ocean. "Marine life are swallowing water instilled with toxic chemicals from plastic decomposition." (Dixit Renee Brown, WiredPress).  In essence, we are eating and drinking our own trash.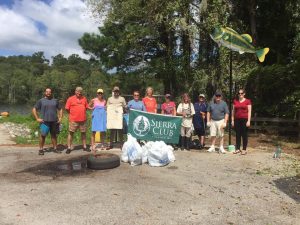 Join or organize a cleanup in your community!  Perfect for church groups, schools and/or volunteer and service opportunities. Join with hundreds of local residents working together to help clean beaches, rivers, lakes, marshes, and swamps of trash and debris helping to reduce waste in our waterways.  We provide all the supplies and help you promote cleanups to gain community volunteers.  Contact our Waccamaw Riverkeeper  for information on how you can become involved.
Ready to host a cleanup?  Register your cleanup here: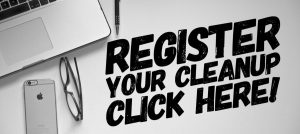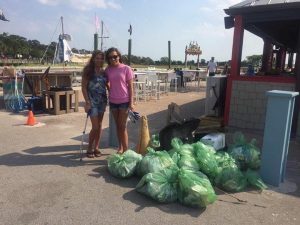 Take a picture, post it on social media, tell us where you are and brag about your trash collection using hashtags: #ProtectWinyahRivers and share your location using hastags: #WaccamawRiver, #LumberRiver, #BlackRiver, #ConwayRiverwalk, #PittsLanding, etc.
You can also upload your photos in our Facebook Group by clicking here…
Learn more about our Adopt-A-Landing program and the importance of protecting clean water here. 
If you are interested in applying to be an Adopt-A-Landing supporter please visit our Adopt-A-Landing page here.
____________________________________________________________________________
Program Data
​NEW DATA-  Since January 2018, 1,538 of our volunteers have donated 6,000 hours to cleanup our local waterways, we have held over 130 cleanups, cleaned over 400 river miles and collected 81,500 lbs of trash and pollution from the Waccamaw, Lumber, Black, Pee Dee Rivers and the Intracoastal waterways and surrounding marshes, wetlands, swamps, beaches and riverbanks.  That is over 40 tons of trash removed from our drinking water.  With the minimum wage in South Carolina being $7.25 per hour , volunteers donating 6,000 hours of their time equals over $43,000 in wages.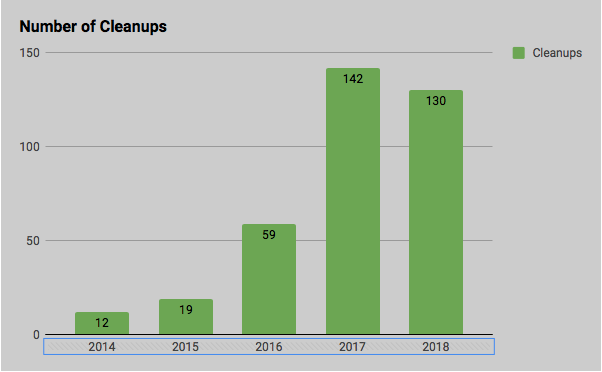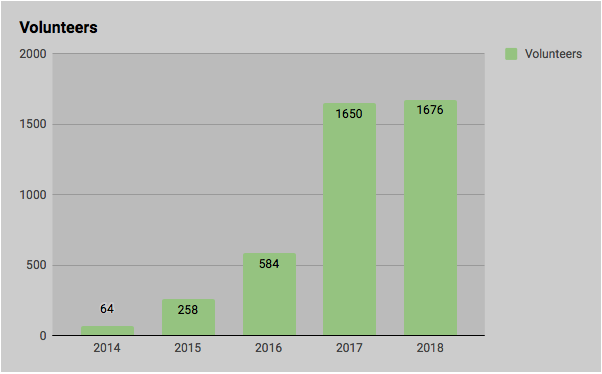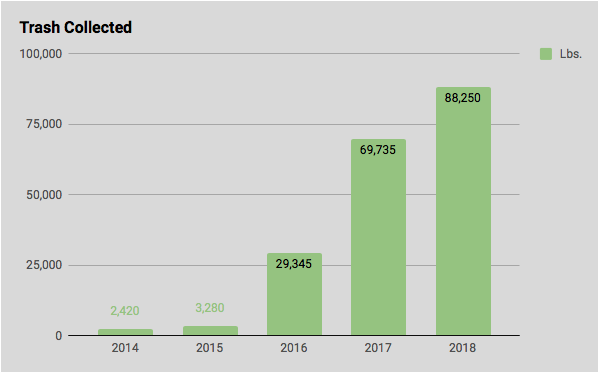 ____________________________________________________________________________
Program Testimonials
"This was my first time participating in a cleanup event, and while the amount of trash is disturbing, the enthusiasm and eagerness to improve the cleanliness of the river that the volunteers displayed is a testament to the heart of the people who love this river," said a local student from Coastal Carolina University.
"I want to thank all the volunteers and the folks from the Waccamaw RIVERKEEPER® Program who gave up their Saturday morning to come clean our backyard wetlands.  We're still recovering from the flood and we're so thankful to you all," said Lynn Cox a local resident whose home flooded on three separate occasions this fall.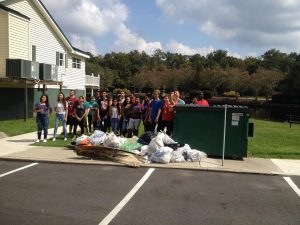 "Came to my favorite Landing to see Waccamaw RIVERKEEPER®  collecting over 10 large bags of trash! I haven't been here in a while and to see it finally clean again is amazing!"  Review by Matthew Gillis.
"Once again, the community came out to support this event and we were able to pick up a record amount of garbage and debris" said Emma Boyer, former Waccamaw Riverkeeper.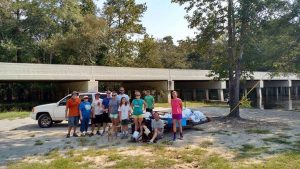 "This has been a great initiative that truly demonstrates how community efforts matter in keeping our rivers swimmable, drinkable and fishable for our families and our future." April O'Leary, Program Officer.
____________________________________________________________________________
Program Achievements
Awarded Community Pride Grant by Palmetto Pride to support our efforts in 2017
2016, 2017 & 2018 Outstanding Litter Prevention Program, Keep Horry County Beautiful Board of Directors.
Broke all previous program records in the number of cleanups, volunteers and amount of trash collected, making each year our most successful year to date as the program grows.
2016 Gained national recognition for most river miles cleaned by American Rivers.
Every day Winyah Rivers Foundation and the Waccamaw RIVERKEEPER® program are working for YOU. Our mission is to PROTECT YOUR RIGHT TO CLEAN WATER by PROTECTing YOUR waterways. We monitor, cleanup, and advocate to protect and restore clean water.
Winyah Rivers Foundation is a 501(c)(3) not for profit organization with the mission to protect, preserve, monitor and revitalize the health of the lands and waters of the greater Winyah Bay watershed. www.WinyahRivers.org.