Awesome Community Support
The support of our community through the 36 hour Palmetto Giving Day event was keenly felt by our Clean Water Team at Winyah Rivers Alliance.
During this 36 hour event on May 4-5, our community donated over $30,000 in support of our mission and our work to protect our local rivers for drinking, swimming and fishing. We were truly "Together as One"!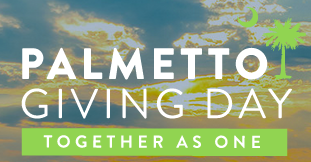 Founders of our nonprofit contributed, reinforcing their vision for clean water protections formed in the late '90s and culminating in our nonprofit being formed in 2001.
Some supporters capitalized on our anniversary, contributing $20, $200, $2000 in honor of our 20th anniversary this year.
Our wonderful Board of Directors gave generously in support of our mission and our Clean Water Team.
Speaking of our Clean Water Team, we were all fundraisers for Palmetto Giving Day but our Waccamaw Riverkeeper Cara Schildtknecht garnered the support of her family and friends to bring in the most donations, over $1000! Jumping in the river was the clincher, we're sure! Congratulations Cara and supporters!
Other community supporters donated $50 to support the purchase of educational supplies for our youth program, Carolina Blue Stewards, or donated $500 to purchase equipment and supplies for local water quality monitoring.
Every donation provides needed operating support for our Clean Water Team and the work we do every day to protect our local rivers, its clean water, recreational opportunities and the economic benefits these natural resources provide.
Our longtime benefactor, the Frances P. Bunnelle Foundation, provided a very generous 1:1 match of $10,000 for which we are extremely grateful and together with our generous donors resulted in us exceeding our goal of $25,000 and surpassing $30,000!
We are so grateful for your support and pledge to continue our important work to protect clean water for our families and our future for another 20 years.
Thank you!
We invite you to watch our video below, a gift from the Frances P. Bunnelle Foundation: