Biogas does not solve pollution from industrial swine facilities
Why?
Biogas production will do little to address odors, pathogens, ammonia, or disease-causing vectors that harm neighbors, our waterways, and our air and diminish the quality of life for people living nearby. In fact, it will increase concentration of harmful pollutants applied to sprayfields, further threatening the rivers and streams of eastern North Carolina.
Additionally, biogas processing at industrial swine facilities would lock in the harmful lagoon and sprayfield systems. This is directly opposed to the agreement made in 2000 between Smithfield and North Carolina's then-Attorney General Michael Easley, an agreement that requires the implementation of environmentally superior waste management technology, not the continuation of the antiquated lagoon and sprayfield waste management system.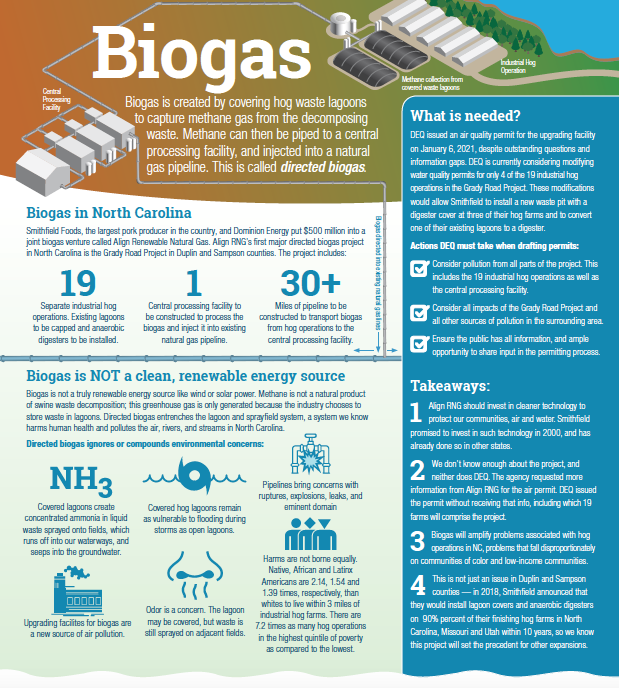 Our Ask?
That North Carolina's current Attorney General, Joshua Stein, require Smithfield to implement environmentally superior waste management technology at company-owned and contract hog operations to address harm to North Carolina's waterways, air quality and citizens' health, as required by the 2000 Smithfield Agreement.
We ask that Smithfield be held to its commitment to clean up its mess and use environmentally superior technology in managing its waste.