Confluence: The Blue Trail Connection
Our Waccamaw Riverkeeper, Cara Schildtknecht, has partnered with North Inlet – Winyah Bay National Estuarine Research Reserve and American Rivers to present the 2021 Waccamaw Conference. We've got a month long celebration planned, beginning on World Water Day (March 22nd) through Earth Day (April 22nd).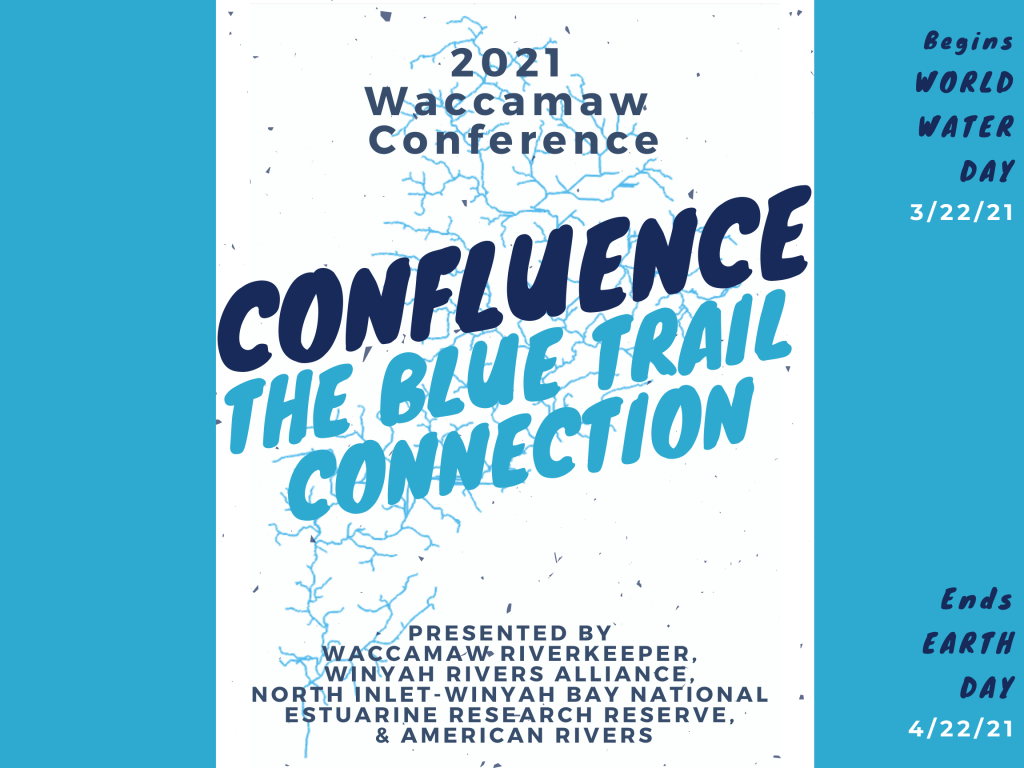 Our 2021 Waccamaw Conference is designed to help you discover the Waccamaw River Blue Trail. And we're hosting a series of events including webinars, virtual events, outdoor activities, and interactive competitions. Each week we will visit a different section of the watershed and you are invited to come along on our trip!
We launch virtually on Monday, March 22nd at 1 pm via Zoom. Meet your hosts, view the calendar, and learn how you can get involved and travel with us along the Waccamaw River Blue Trail. Click here to register>>
On Wednesday, March 24th at 9 am, take a deep dive into a Carolina Bay at Lake Waccamaw. Experience this one-of-a-kind lake and a live water quality sampling demonstration. Click here to register>>
Our Spring litter cleanups will be held every Saturday during the Waccamaw Conference…come and join us at one or more of these scheduled cleanups or do one independently with family and friends. Click here to enter your litter cleanup data>>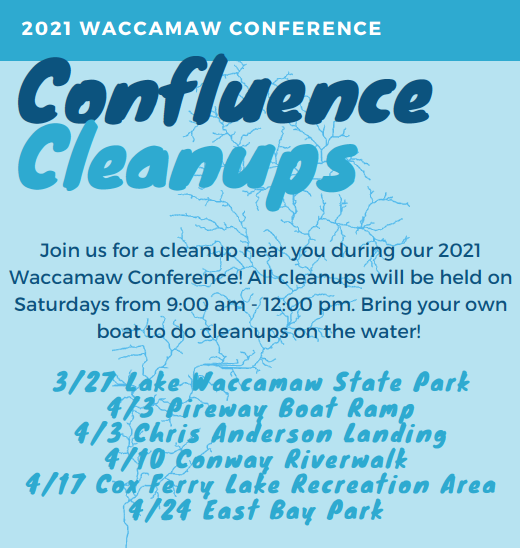 There's so much more to enjoy at the 2021 Waccamaw Conference Confluence: The Blue Trail Connection…
…student science poster and art contest…
…Blue Trail bio-blitz…
…weekly seminars…
Click here to check out all of the events>>