Giving Day – May 5th, 2020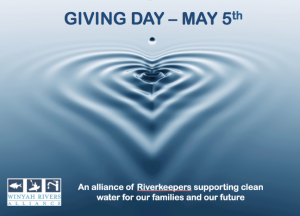 While we are following our states' guidance to prevent the spread of COVID-19, we have not abandoned our mission (and never will).
Now more than ever, we need to protect clean water and healthy communities.
And, even while socially distancing, you can help!
May 5th is an important day for Winyah Rivers Alliance, our Riverkeepers and our local rivers.
On May 5th, we'll be involved in two online fundraisers to generate needed general operating support for our river protection efforts…water quality monitoring, litter cleanups, youth education, and advocacy to protect our local rivers for fishing, swimming and drinking.

From 12am Tuesday, May 5th thru 12 pm May 6th, Winyah Rivers Alliance will join other local nonprofits for Palmetto Giving Day. Your donation will help us secure an additional $7,500 thanks to the Frances P. Bunnelle Foundation! Learn more…click the "Palmetto Giving Day" logo.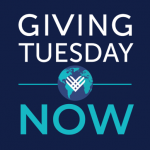 Also on Tuesday, May 5th, Winyah Rivers Alliance is joining a global community of nonprofits for Giving Tuesday Now. We invite our community to stand together in unity, using our individual power of generosity to remain connected and heal. Every act of generosity counts. Learn more by clicking the "Giving Tuesday NOW" logo.
On behalf of your Clean Water Team at Winyah Rivers Alliance,
thank you for your support!
Need more information? Contact us>>>