Palmetto Giving Day Excitement
Our Clean Water Team is excited about the 2023 Palmetto Giving Day! We've been planning for our best ever fundraising event and invite you to support us online on May 2nd – 3rd!
Check out our organization here>>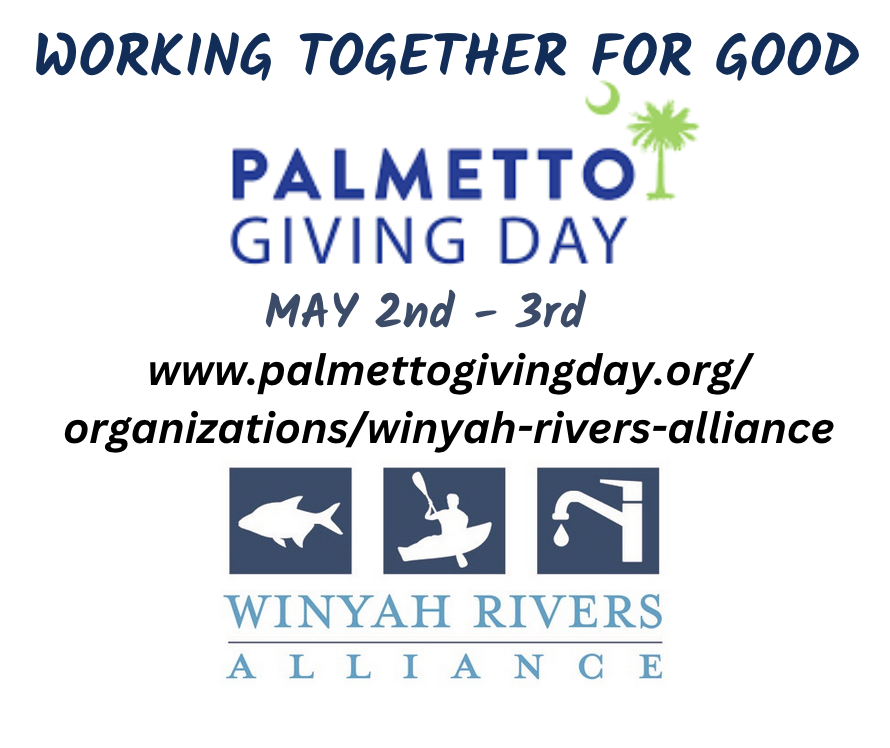 Palmetto Giving Day is a 36-hour, online giving event for Georgetown County. Whether you're interested in the environment, arts, youth, animal welfare or human services, Palmetto Giving Day is an awesome opportunity to show our community what matters to you! Together, we're making Georgetown County a better place to live, work and play. We encourage you to join us on May 2-3 in support of the participating nonprofit organizations working in Georgetown County and together as one we can make Palmetto Giving Day a huge success.