Volunteer – Connect with Clean Water
Volunteers are the lifeblood of Winyah Rivers Alliance and the success of our mission to protect our local rivers and the benefits they provide. Volunteers bring the gift of their time, energy and expertise, connecting our nonprofit with our communities and our local rivers.
We offer a number of other opportunities to connect with us. Here are a few of the opportunities:
Water Quality Monitoring
Become a citizen scientist…no experience necessary, we'll train you!
Since 2006 we have partnered with Coastal Carolina University's Waccamaw Watershed Academy to monitor water quality from Lake Waccamaw to Winyah Bay. Learn more here.
Litter Prevention & Cleanup
Become a cleanup volunteer, either as an Adopt-a-Landing volunteer or during our Spring and Fall Cleanups. Learn more here.
Youth Environmental Stewardship
Help us train the next generation to become environmental stewards, protecting our local rivers. Learn more here.
And other opportunities! Interested?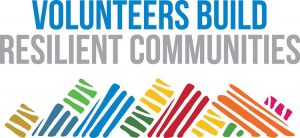 E-mail your Clean Water Team…winyahrivers@winyahrivers.org.
And for our wonderful volunteers we offer a "Volunteer" membership rate of $25 per year per family.
Connect with Clean Water…Join us!